Form & Finish Charlotte NC
Paintless Dent Repair Charlotte NC
Certified PDR With 20 Years Experience
Treat Your Vehicle
To The Best
Form & Finish is Charlotte, North Carolina's leading Paintless Dent Repair Shop.  Jesse Brause, owner of Form & Finish, has over 20 years of experience and it truly shows in the service Form & Finish provides. Jesse is considered one of the best PDR technicians in Charlotte, NC from customers and industry professionals alike (Thats him competing at the 2020 Dent Olympics at MTE).

Form & Finish PDR is ARC and IMI certified. With over 20 years removing dents and dings, Jesse is highly experienced in paintless dent repair and is the only hail damage repair and removal shop in Charlotte. Our job is to make sure your vehicle's paint is like new and will stay that way with our PDR and other fine paint protection offerings. 
If your vehicle has been damaged and left with a ding, dent, or crease then we invite you to learn more about our methods by visiting our shop off Clanton Rd. If you've experienced hail damage here in Charlotte or elsewhere and are not sure what to do or who to call, no need to worry – we can handle the entire hail claims process from start to finish.



Paintless Dent Repair Services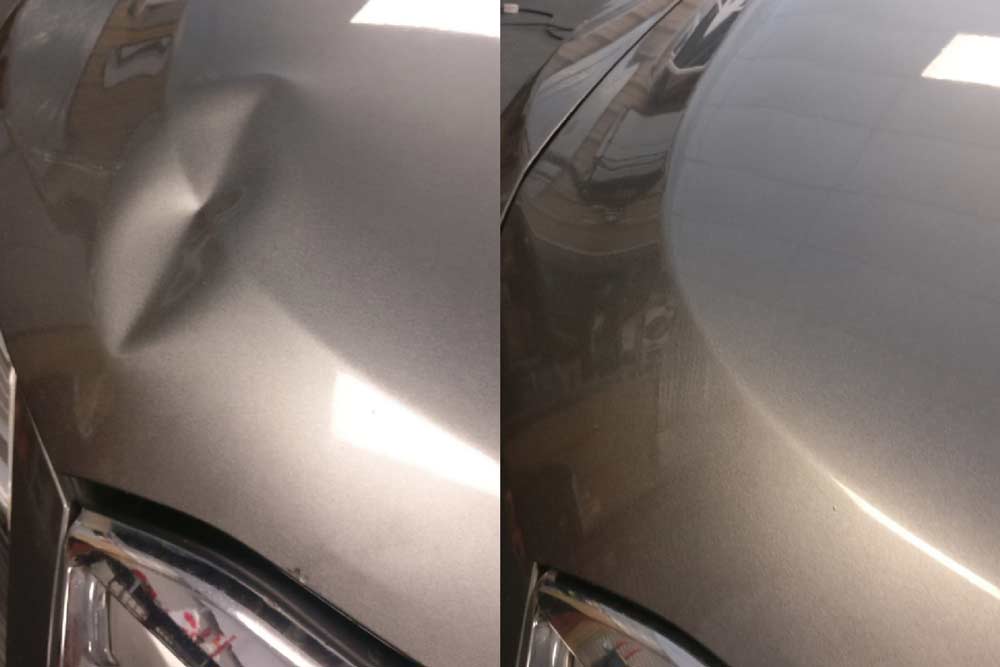 Repair dings, dents, creases and more without taking your vehicle to a body shop. Increase your cars value and keep your OEM paint.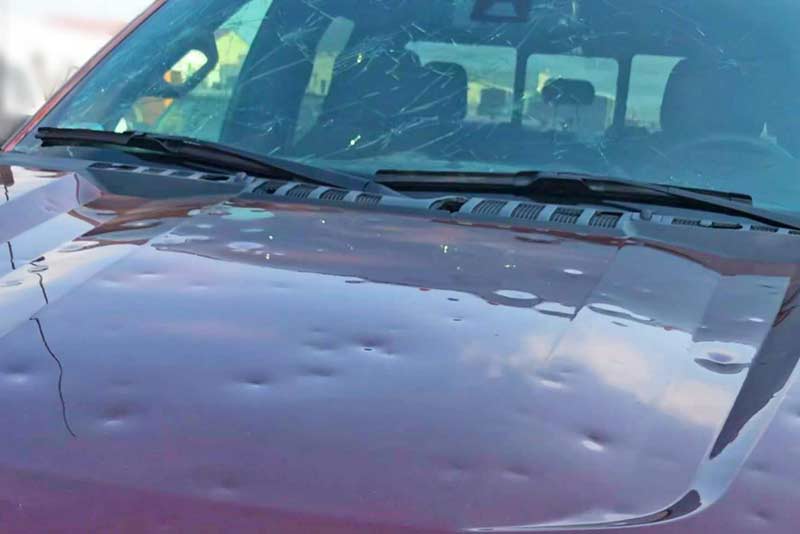 Have Hail Damage Repair? We accept all insurance and we'll work directly with your insurance provider to get your vehicle back to like-new and ensure you have a hassle-free experience in one stop!
Traditional dent repair at a body shop means your car will spend the next few days parked in the back lot until a technician or insurance adjuster reviews the damage.

The technician then follows a traditional body shop repair method which involves aggressively grinding off the paint, welding a stud, pulling that stud and then filling the dent with epoxy to smooth the area out. The final step, and the most difficult, is attempting to match the factory color of your vehicle (which is almost impossible). If that makes you feel uneasy, that's because it should! Your car is more than a valued possession, it's also an investment.
Form & Finish Paintless Dent Repair removes dents by skillfully and intricately massaging the dents away. The factory paint is preserved, no CarFax report is generated and most dent repairs can be done in less than a day! There is a better way when you trust Form & Finish with your pride and joy! Don't let your car go through the harshness of a body shop — choose Form and Finish!
WHAT IS PAINTLESS DENT REPAIR (PDR)?
The only repair technology that increases the resale value of your vehicle
Body shops grind and fill dents with putty and paint over them! Form and Finish PDR LLC actually removes the damage by accessing the dents from within and carefully massaging them out to a beautiful finish.
Manufacturers and insurance companies typically prefer paintless dent repair on damaged vehicles, and no one does it better than Form and Finish PDR LLC.
Waiting for body fillers to cure and paint to dry means that removing the smallest of dents puts your car out of commission for days or weeks! We can fix most dents in less than a day. Learn More
PDR isn't only about better-looking repairs, but also about long-lasting results, and we're so confident in our method that we provide a lifetime warranty for all repairs.

Don't Just Take Our Word For It...
Customers Love Their Results!
Believe all the 5 star reviews! Truly a great experience getting to watch Jesse work on my car. I had a couple dents in tough spots, but he took care of them. I highly recommend Jesse for all your dent repair needs!
Form and Finish did a great job with their Paintless Dent Removal (PDR) in 3 areas on my F150. Great service, easy to schedule, blemish free results. I'd highly recommend them to anyone looking for any of the services they offer!
Jesse did an outstanding job repairing a few door dings on my truck. He was super friendly, got the job done quickly and to perfection! Don't go anywhere else!!
Jesse took a dent out of the passenger side fender of my 2015 Silverado that was right on a body line. I'm super particular about my vehicles and thought for sure the fender wouldn't meet my standards after the repair. Dropped the truck off with Jesse and a few hours later, looked as good as new.
Jesse is awesome..He is very professional and cares deeply for his customers..He took his time and done a fabulous job repairing the dent in my Nissan..I couldn't ask for anyone better, he is a Rockstar and I will recommend his services to anyone.
Our Car Detailing Services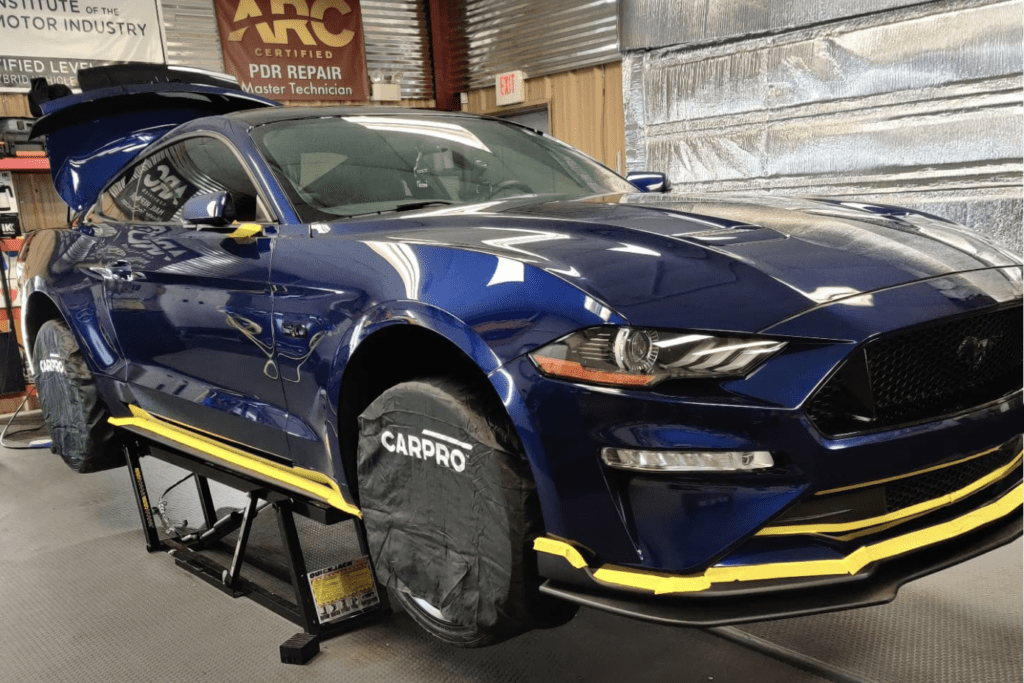 Protect your car, truck, or SUV with one of our ceramic coating services in Charolotte NC. Stop annoying scratches, knicks and chips and have a high gloss finish that's easy to clean.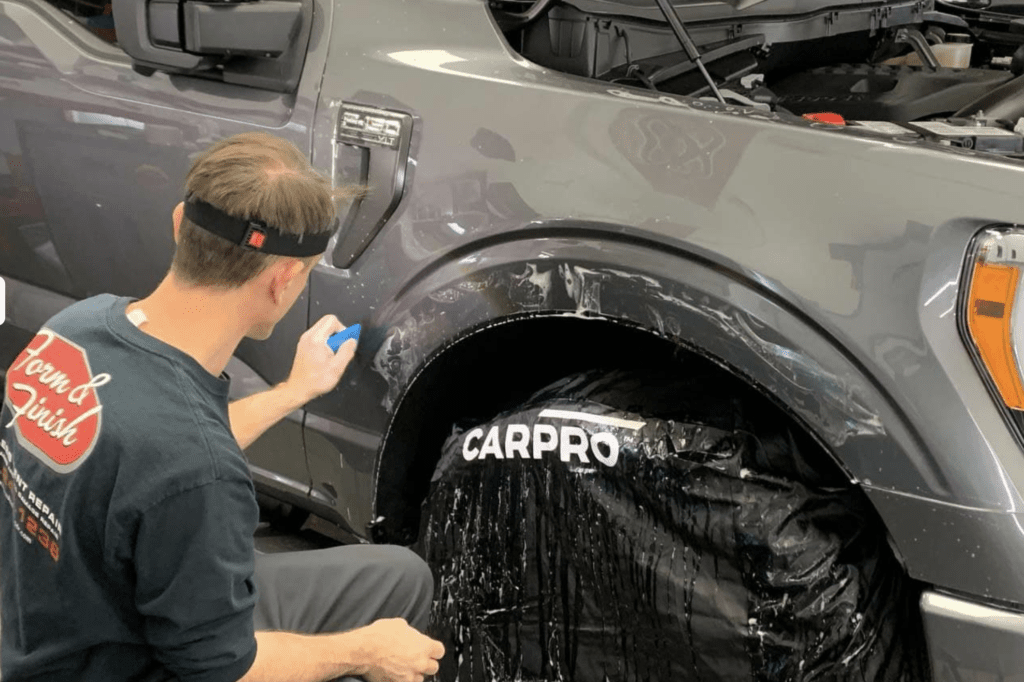 The ultimate vehicle paint protection and the best defense against unwanted damage. Choose from High gloss or matte finish.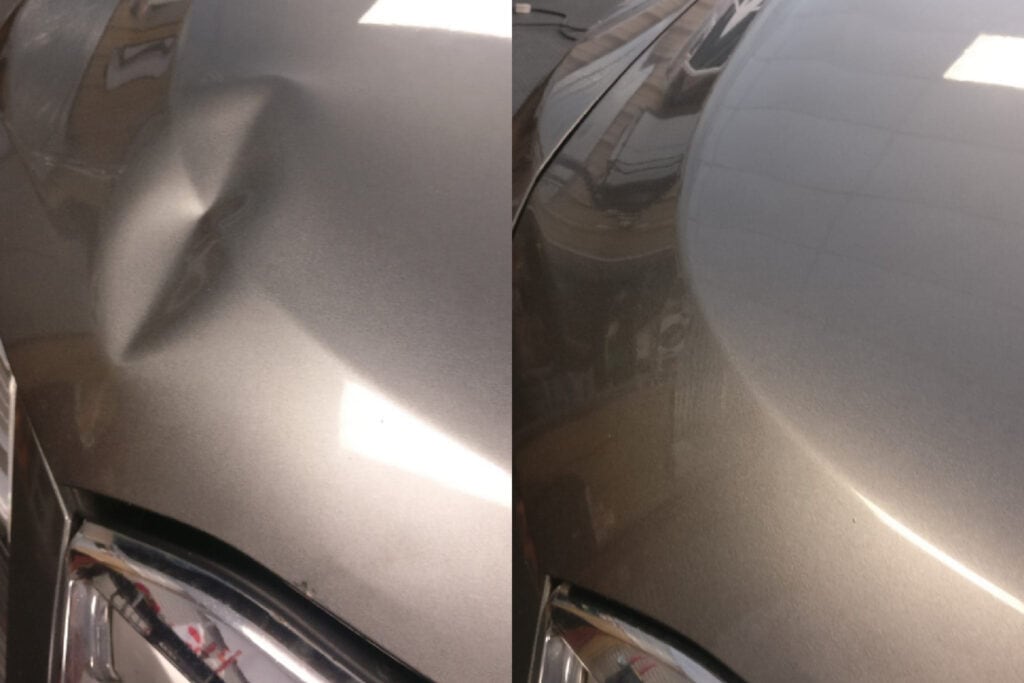 Repair dings, dents, creases and more without taking your vehicle to a body shop. Increase your cars value and keep your OEM paint.
Paintless Dent Repair (PDR) is an art form. PDR will restore your vehicles body from dents and dings while maintaining the integrity of the paint. PDR maintains the value of your vehicle and allows you to avoid a body shop and having to report anything on a CarFax report. PDR is far more affordable and requires less time than traditional methods of dent removal. Call us first before a body shop when dealing with the dings, dents and creases you want removed.
Ceramic Coatings/Paint Protection Film
Join the many car enthusiasts who are chosing to protect their vehicle with a ceramic coating. It's nanotechnology bonds to your vehicle's surface including paint, glass, wheels and plastic. It seals the pores, not allowing dirt or contaminents to stain, or taint your vehicle's paint. It also creates a hydrophobic effect that allows dust and water to fall away, allowing for easy cleaning.
Swirls, scratches, or light abrasions on your vehicle can be removed with a paint correction! We have multi-stage paint correction services to make your car look new again, whether it was scratched in a car wash, or out on the road. Our paint correction service will restore your paint's finish and ensure it's ready for any paint protection services like ceramic coatings.